Most goals in the Premier League in a season
Mohamed Salah has been re-scoring the goal and he is clearly the best bid for a top scorer in the Premier League. But how many goals will he score to beat the Premier League record for most goals in a season?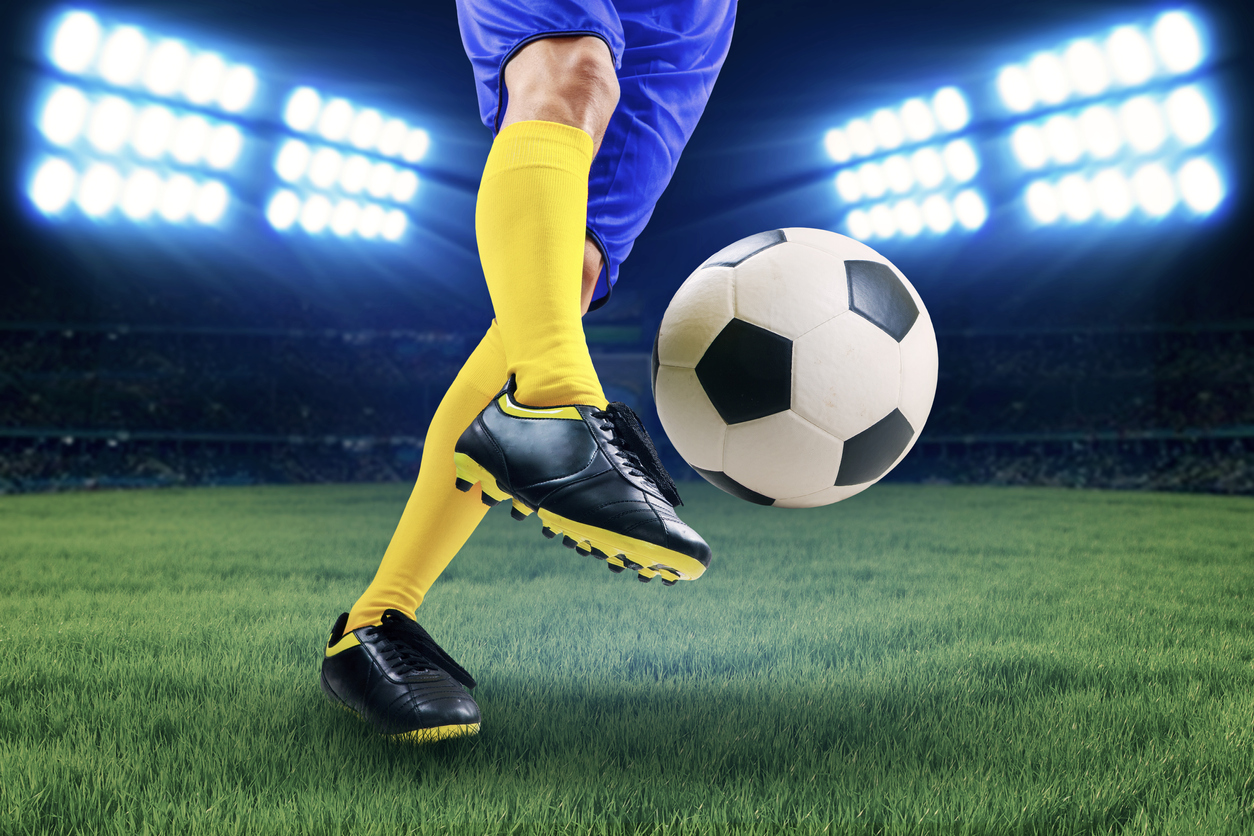 There have been many fantastic attackers in the Premier League story. Alan Shearer was the big star in the mid-90s where he scored goals at will. Later, players like Jimmy Floyd Hasselbaink, Thierry Henry, Ruud van Nistelrooy and Didier Drogba, won the top-league prizes in the Premier League. In recent years, Sergio Aguero, Harry Kane and Mohamed Salah have emerged as the most dangerous attackers in the league and we have taken a look at who has scored the most on a single Premier League season. You will find our top 10 here. In case of discrepancy, the target will be applicable. Most goals in the Premier League in a season
1. Alan Shearer:
34 Goals – 1994/1995 – Blackburn (0.81 Goals / Match) Alan Shearer touched Andy Cole's record in the 1994/1995 season, thus greatly contributing to Blacburn's first and only Premier League title (and first English championship since 1914). Of course, Shearer won the PFA Players' Player of the Year for his impressive efforts.
2. Andy Cole:
34 goals – 1993/1994 – Newcastle (0.80 goals / match) Andy Cole got his senior debut in Arsenal, but never really hit through. He was hired out to Fulham and Bristol, after which the latter bought him free. Here he played single season before switching to Newcastle, who at that time played in the second best row. After the Premier League promotion, Andy Cole scored an impressive 34 goals in 40 league matches and 41 goals in all tournaments. After only two years in Newcastle, he was bought for Manchester United as the most expensive British player ever.
3. Mohamed Salah:
32 goals – 2017/2018 – Liverpool (0.89 goals / match) Mohamed Salah had already tried the Premier League some years earlier, but he was never a success in Chelsea. However, he showed his high level in Serie A, after which Liverpool chose to spend about 50 million euros on the Egyptian, who immediately took the Premier League by storm. Salah fit in perfectly with Liverpool manager Jürgen Klopp's system, and he already scored in his debut for the club. Although the club was not close to winning the Premier League, Salah scored impressive 32 goals.
4. Luis Suarez
31 goals: 2013/2014 – Liverpool (0.94 goals / match) After an impressive 93 goals in 112 matches in Dutch football, Liverpool bought Luis Suarez from Ajax in January 2011, when he and Andy Carroll were to replace Fernando Torres. After a slightly bleak start to the goalscoring in Liverpool, he went completely crazy in the 2013/14 season, scoring impressive 31 goals in 33 Premeir League matches. He was very close to wearing Brendan Rodgers' Liverpool team for the club's first championship in the Premier League era, but they stumbled on the finish line. The Uruguayan attacker subsequently switched to Barcelona.
5. Cristiano Ronaldo:
31 goals – 2007/2008 – Manchester United (0.91 goals / match) Cristiano Ronaldo was sold to Manchester United in 2003 for £ 12.24 million, becoming the most expensive teenager in English football in history. One could clearly see that the potential was crazy, but he had to spend some years adjusting to the Premier League. Then he did not look back and he scored one crazy goal after another in the 2007/2008 season, where he was both top scorer in the Premier League and the Champions League with respectively. 31 and eight goals. He was subsequently sold to Real Madrid as the world's most expensive football player, and the rest is history.
6. Alan Shearer:
31 Goals – 1995/1996 – Blackburn (0.89 Goals / Match) For the third season in a row, Alan Shearer scored 30 Premier League goals for Blackburn. Although Shearer scored goals as it suited him, the defending champions ended up only in seventh place in the Premier League, so it also became his last season for Blackburn who sold him to Newcaste for £ 15 million, making him the world's most expensive football player in 1996.
7. Alan Shearer:
31 Goals – 1993/1994 – Blackburn (0.78 goals / match) Alan Shearer, who has the record for most Premier League goals ever, switched from Southampton to Blackurn in 1992. In his second season for the club, Shearer scored 31 goals in 40 games, and it was already clear at that time that the bomber was going to a larger address shortly.
8. Kevin Phillips:
30 goals: 1999/2000 – Sunderland (0.83 goals / match) One of the more surprising players on this list is Kevin Phillips. He played his first two seasons in Sunderland in the second best row and scored an incredible 30 goals in 36 matches on a promotion team. Surprisingly, Sunderland finished seventh in the Premier League, and they were only a poorer goal from qualifying for European football. Phillips is one of the most scoring players in recent times in English football, but he never reached the same heights afterwards.
9. Thierry Henry:
30 goals: 2003/2004 – Arsenal (0.81 goals / match) Thierry Henry is one of the premier league leaders of the Premier League. He switched to Arsenal in 1999 after a failed stay at Juventus, but soon found himself at Highbury. He scored 24 goals in the past two seasons, but he hit the top in the 2003/2004 season, when Arsenal was the first and only team to go through a Premier League season without losing a fight. Thierry Henry and Dennis Bergkamp were one of the most dangerous duos in European football, but Henry went on to Barcelona in 2007 hoping to win the Champions League, which succeeded two years later. When both Henry and Harry Kane scored 30 goals in 37 games, they are right on the list. Henry, however, gets the credit of ninth place when he did it first.
10. Harry Kane:
30 goals: 2017/2018 – Tottenham (0.81 goals / match) Many called him a "one season wonder", as he seriously stuck to Tottenham's team in the 2014/2015 season.
However, it soon became clear that "Hurricane" had come to stay. Since then, he has scored a minimum of 20 league goals in each season of the Premier League, but despite having played his best season ever, it was not enough to become the top scorer in the Premier League when Mohamed Salah scored 32.
However, Harry Kane is a good bid for an all-time Premier League top scorer if he continues in the same style.
Honorable mention
Robin van Persie – 30 goals: 2011/2012 – Arsenal (0.79 goals / match) Robin van Persie switched to Arsenal in 2004, but his time was generally ruined by a lot of injuries. In the 2011/2012 season, however, he was able to play all 38 games in the Premier League and he scored a total of 30 goals. He had one of the world's best shots with his left foot, and kicked both the free kick and the penalty kick for Arsenal. He controversially switched to Manchester United's competitors, and was instrumental in winning the championship. The target cut was just not good enough to join the top 10, but he has to be mentioned anyway.